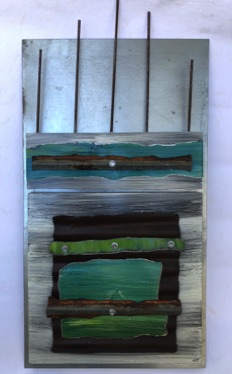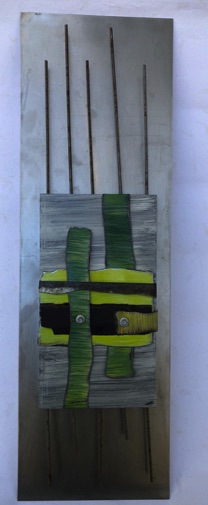 SWIRL came to life around 2005 when my friend Dana and I decided to fulfill our dream of working with salvaged wood and lots of color !
We started with fish . After taking some welding classes and discovering the plasma cutter there was no stopping us. Birds, turtles and other creatures as well as abstracts followed.
Life gets in the way sometimes and Dana moved . I decided to keep the creative spirit going, being thankful to my friend for starting this journey with me.
I am constantly playing around with new ideas depending on the materials I find. The wood pieces are often salvaged pine shelves or other furniture pieces , flooring, construction leftovers etc.
The metals I use consist mostly of old barn roofing and food cans I paint before plasma cutting them.
I am always happy to pick up any locally donated materials. Let me now if you are ready to get rid of wood / metal in the Carrboro / Chapel Hill , NC area!
I changed from donated paint to new interior / exterior latex enamel and polyurethane a while ago, to make sure the pieces last longer if placed outside.
Andrea
info@swirlhomestuff.com